Complete standalone actions
To mark an action complete, click the checkbox to the left of the item name.
Complete project actions
Just like above, you can check off project actions individually to track your progress.
Good to know: These will continue to show as Done, even when they are collected to the logbook.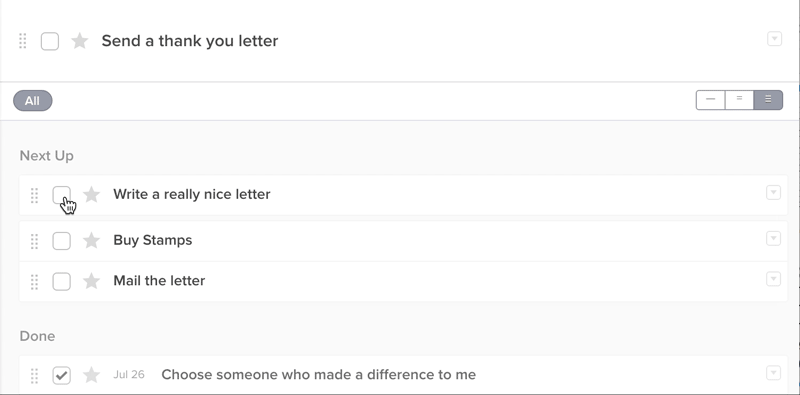 Complete projects
You can mark an entire project complete by checking it off. Doing this will also complete all associated actions.

Good to know: If you've set completed items to auto-collect to the logbook, the project and its actions will be moved instantly.